At the end of October, 2016 meeting about resources and energy efficiency was held in Solomianska state administration in Kyiv. The main purpose of the meeting was reducing energy consumption by enterprises in Solomiansky district. Leading experts fromThe Institute of Energy Saving and Energy Management NTUU "Igor Sikorsky KPI" took part in it.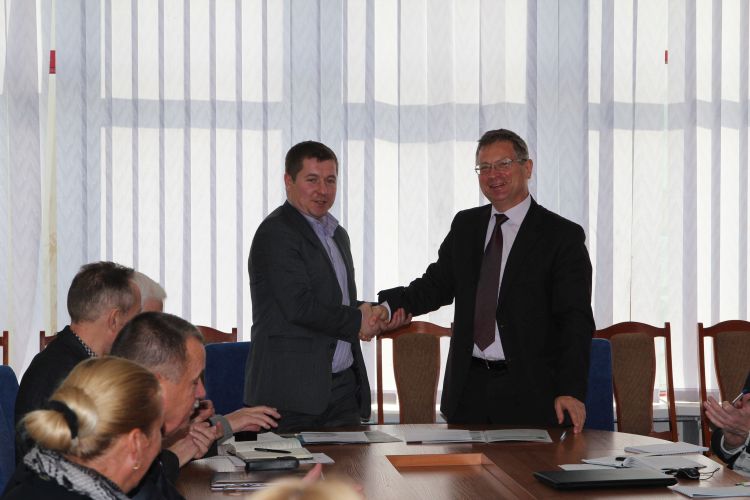 Sydorchuk A.Y. began the meeting, the Head of Department of Residential Services in Solomyanskiy District State Administration in Kyiv, outlined the relevance to Solomyanskoyi DSA issue of increasing energy efficiency and  rational use of energy resources. He defined  the purpose of the meeting, which focused on cooperation Solomyanskoyi DSA with the Institute of Energy Efficiency and energy management in the areas of resource and energy efficiency, energy conservation and Energy Management to reduce energy using and improve energy efficiency using energy carriers by the objects of estate, which belong to community property of local community in Kyiv, and passed to area management Solomyanskiy district state administration in Kyiv. Director of the Institute for Energy Saving and Energy Management Denisyuk informed the participants about the experience and scientific achievements of staff and students of the institute in energy and obtained practical results of work on an energy audit at eight pilot sites in Solomenskiy area in the 2015-2016 academic year.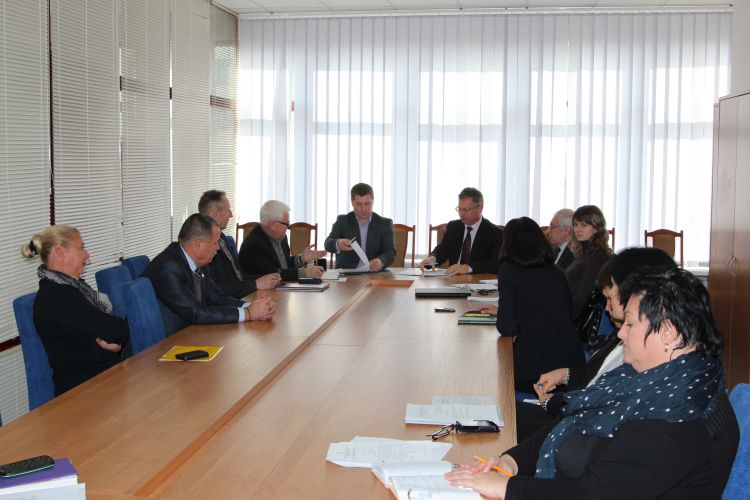 His proposals for cooperation with the Institute for Energy Saving and Energy Igor Sikorsky Kyiv Politechnic Institutewas given, in the area of ​​housing communal property, the chief engineer KP" Management Company servicing housing Solomyansky district. Kyiv "Smarovoz I, from industry, chairman of the JSC" Meridian "Protsenko V .. also in the discussion of the meeting was attended by representatives of institutions and social institutions, departments of education, culture and health.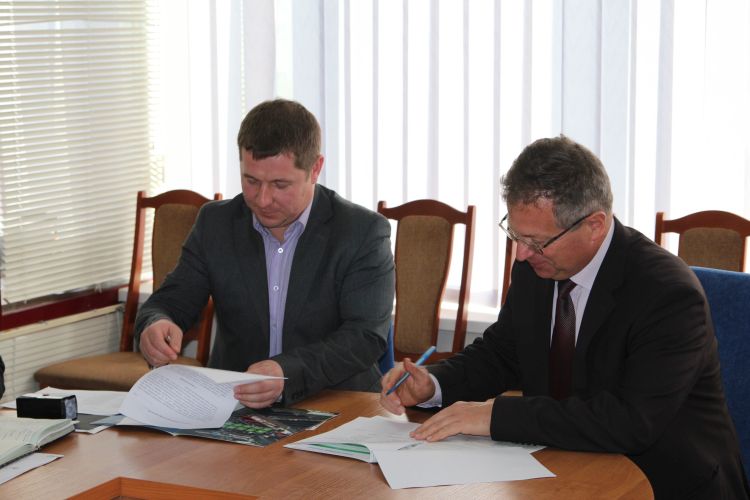 As a result of the discussions was an agreement between the Management RUH Solomyanskiy District in Kyiv state administration and the Institute for Energy Saving and Energy Management about joint realization of energy efficiency projects and promote the increasing the qualification of specialists and reaching by students practical skills from implementation and develop the events of energy efficiency measures in industrial objects and objects of real estate ownership Solomenskiy district of Kyiv. Today already identified about 30 objects  on which will conduct a primary energy audit.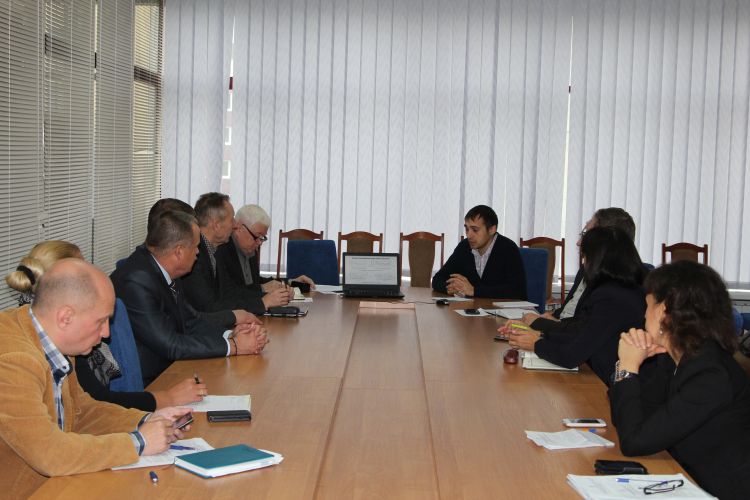 It should be noted that throught this cooperation students under supervision of the department of power supply will be able to use their knowledge in the field of energy on actual objects that are located in Solomyanskiy District in Kyiv state administration during the execution of coursework and diploma projects.
Veremiychuk Yuri , senior lecturer
power supply department